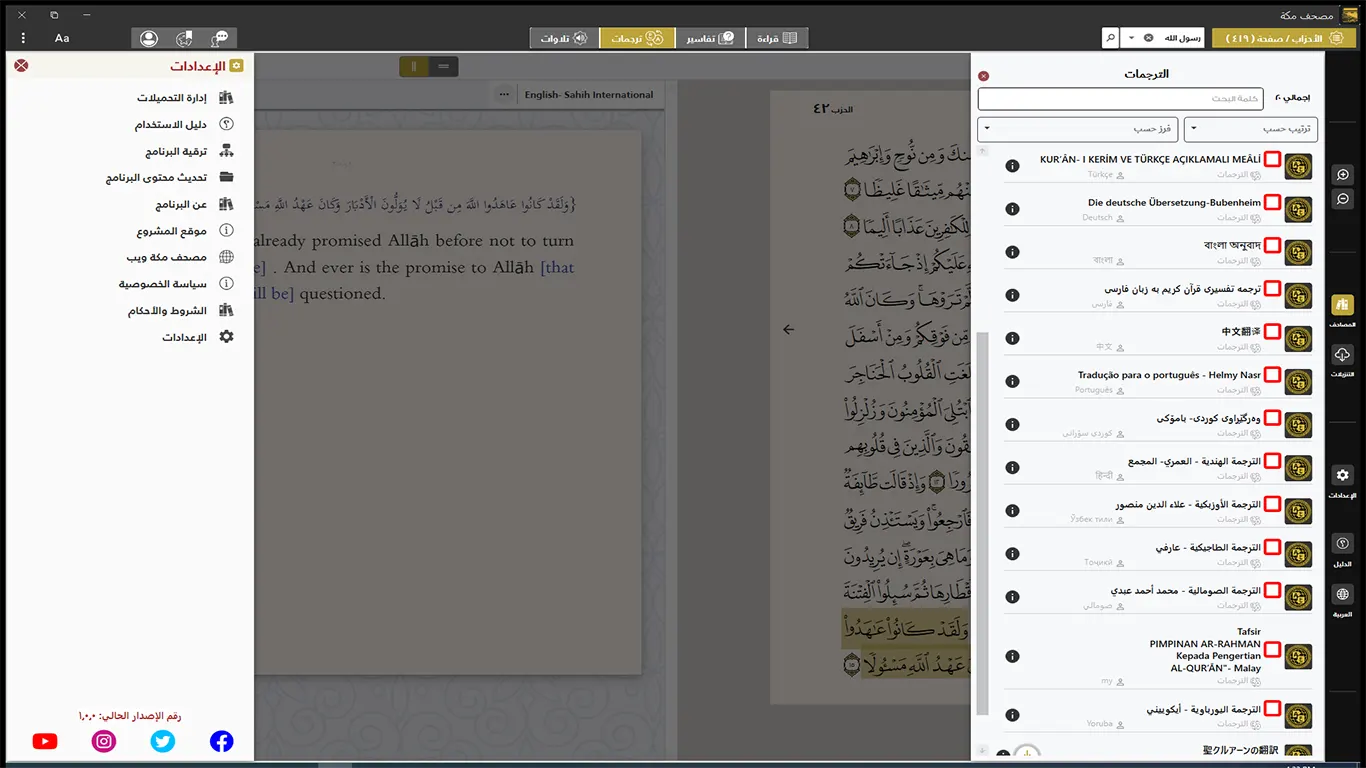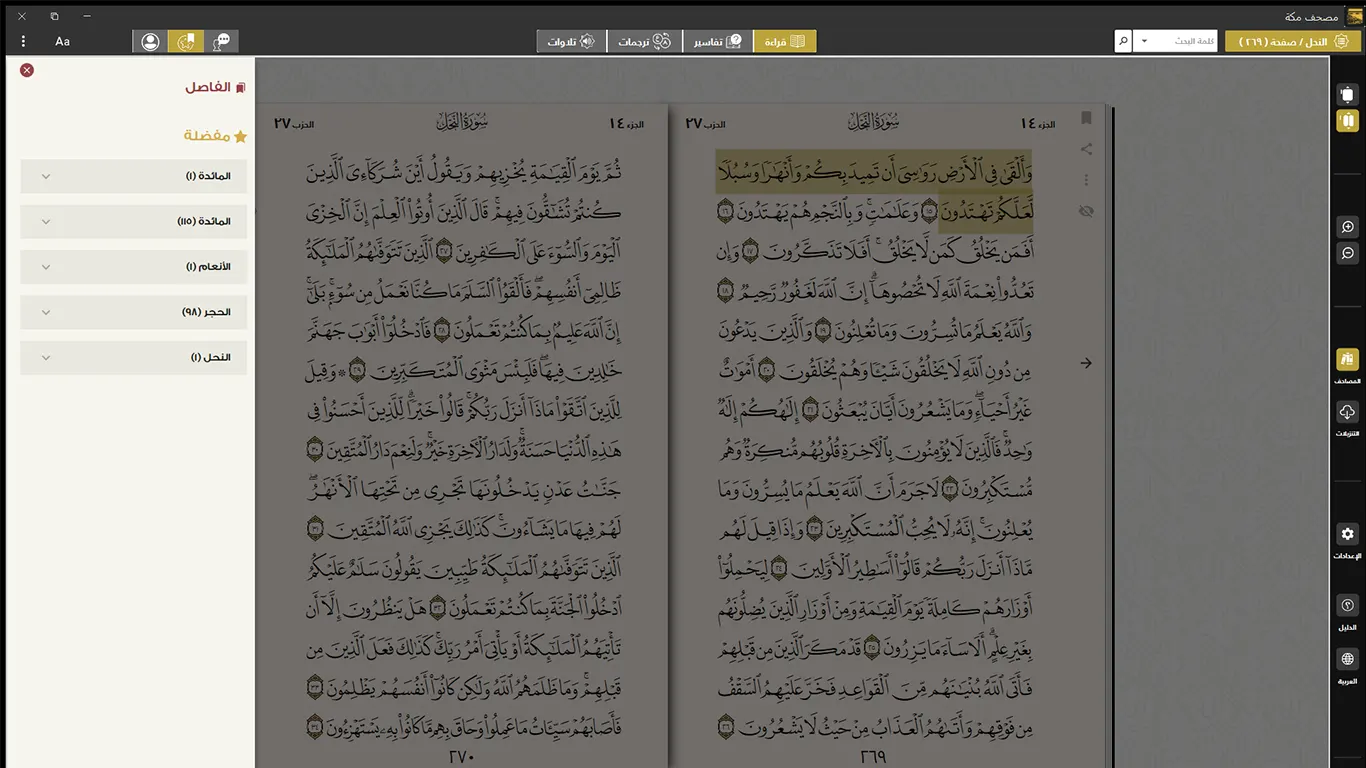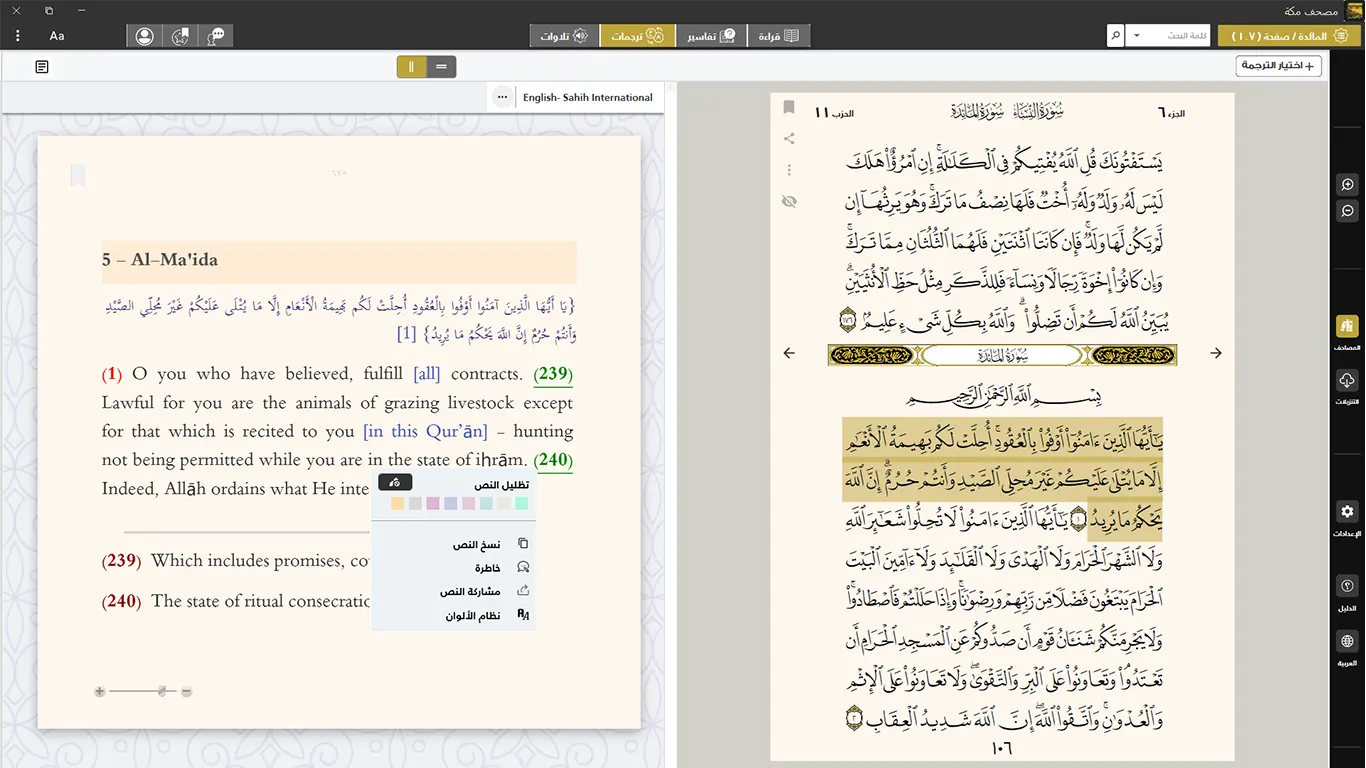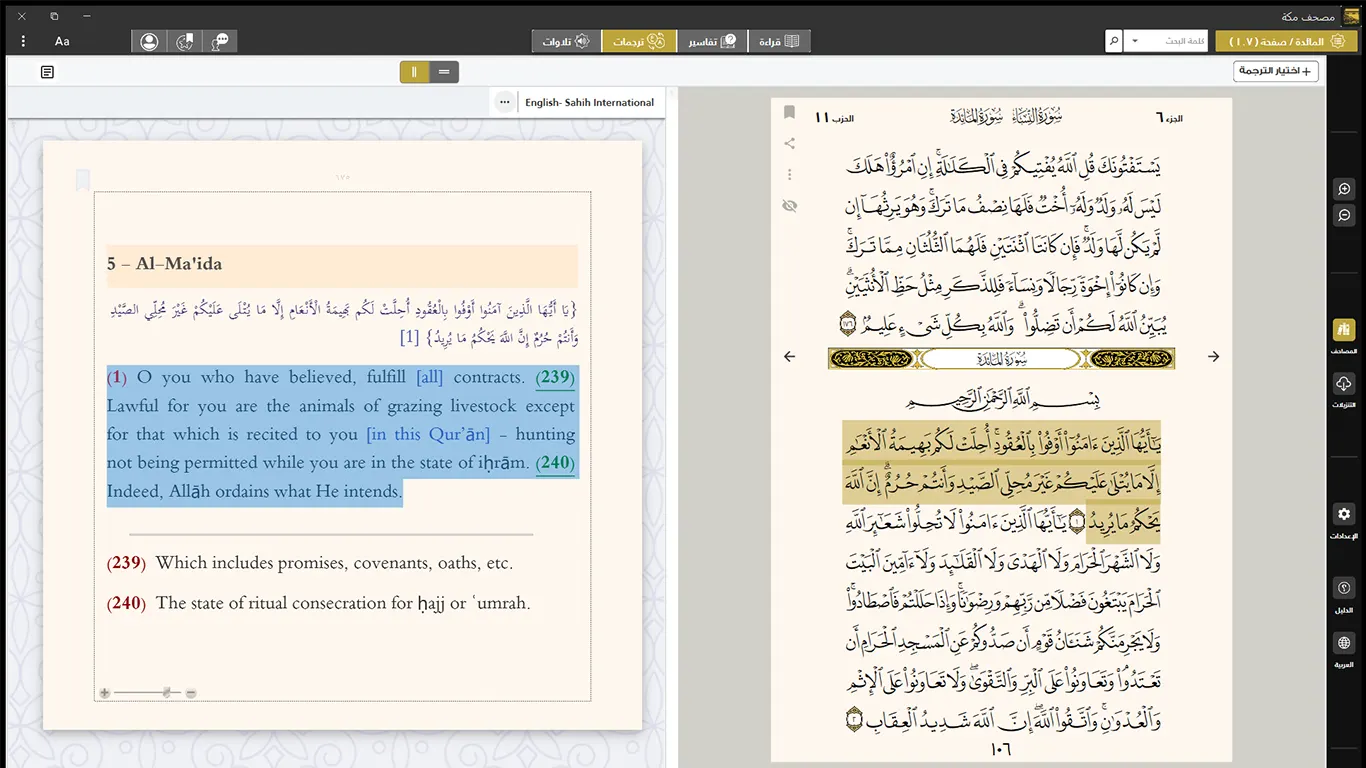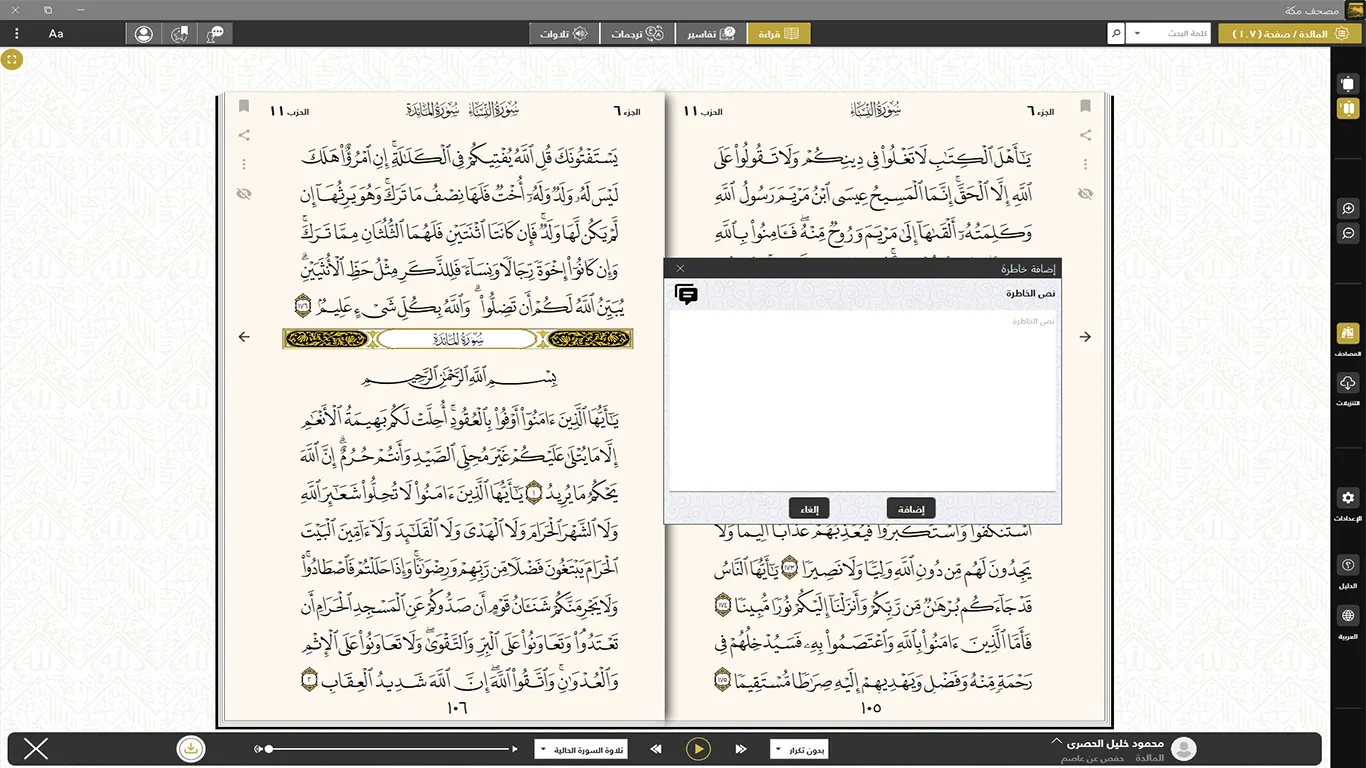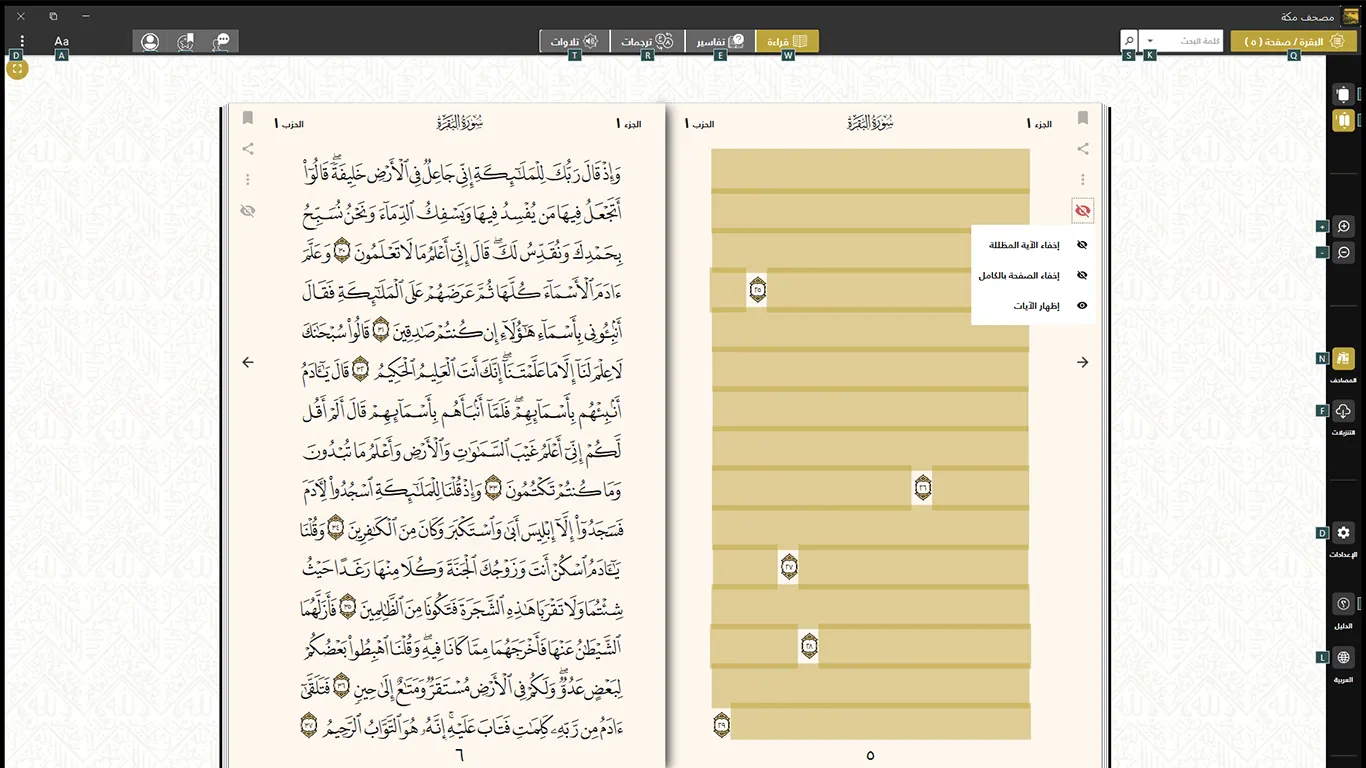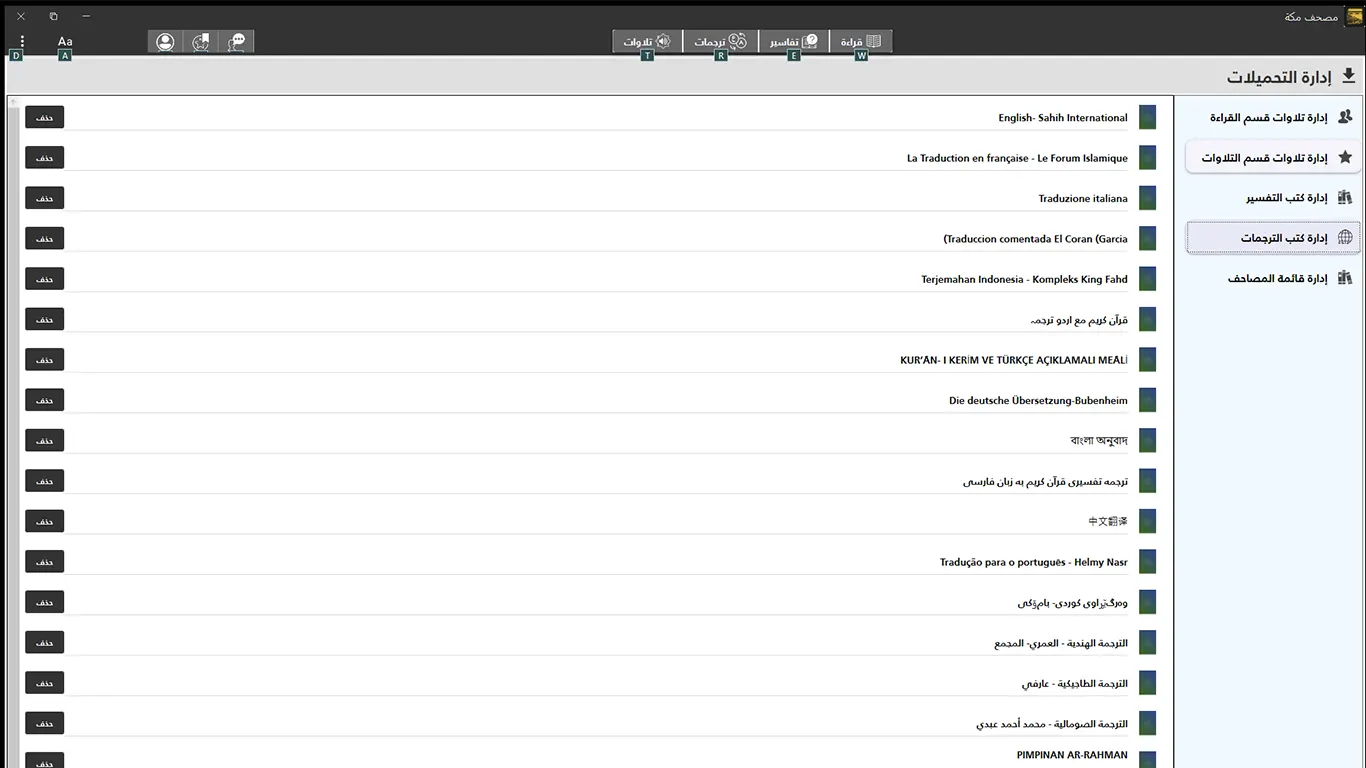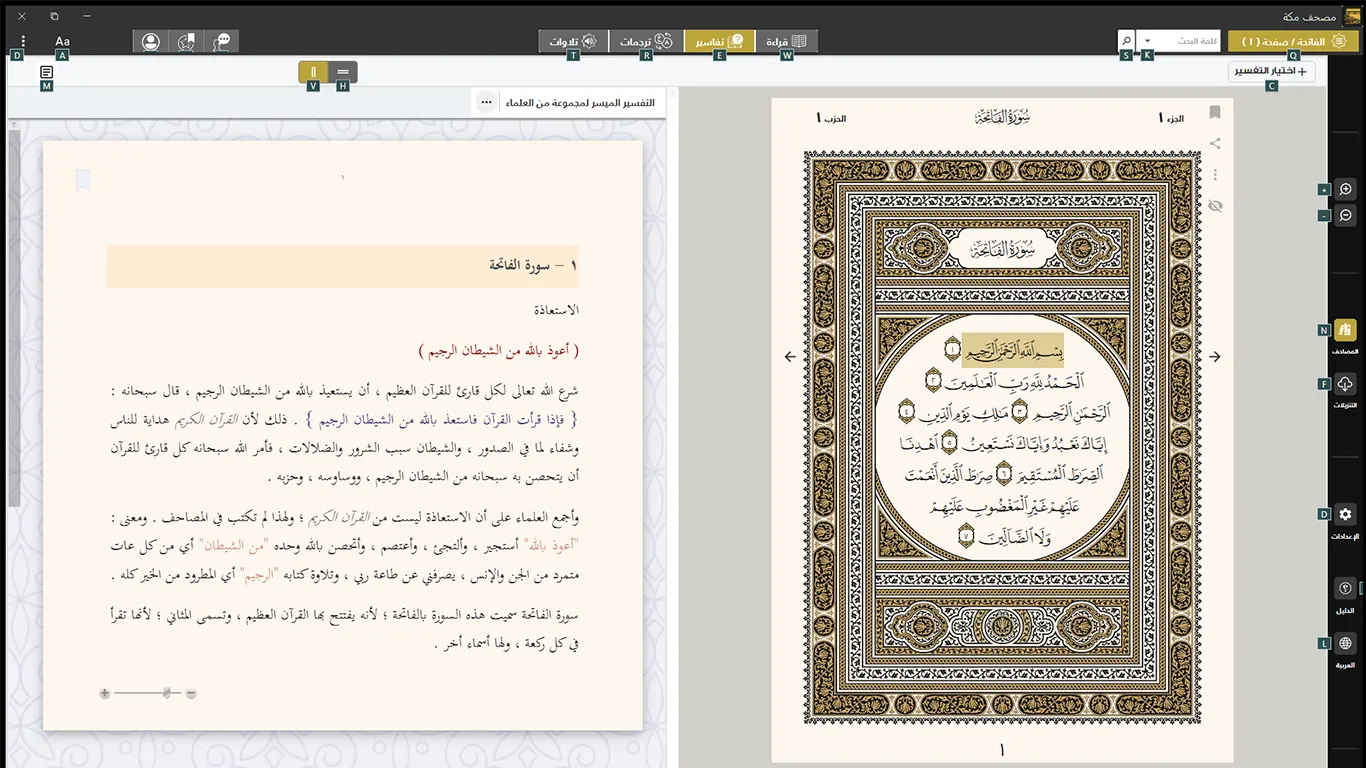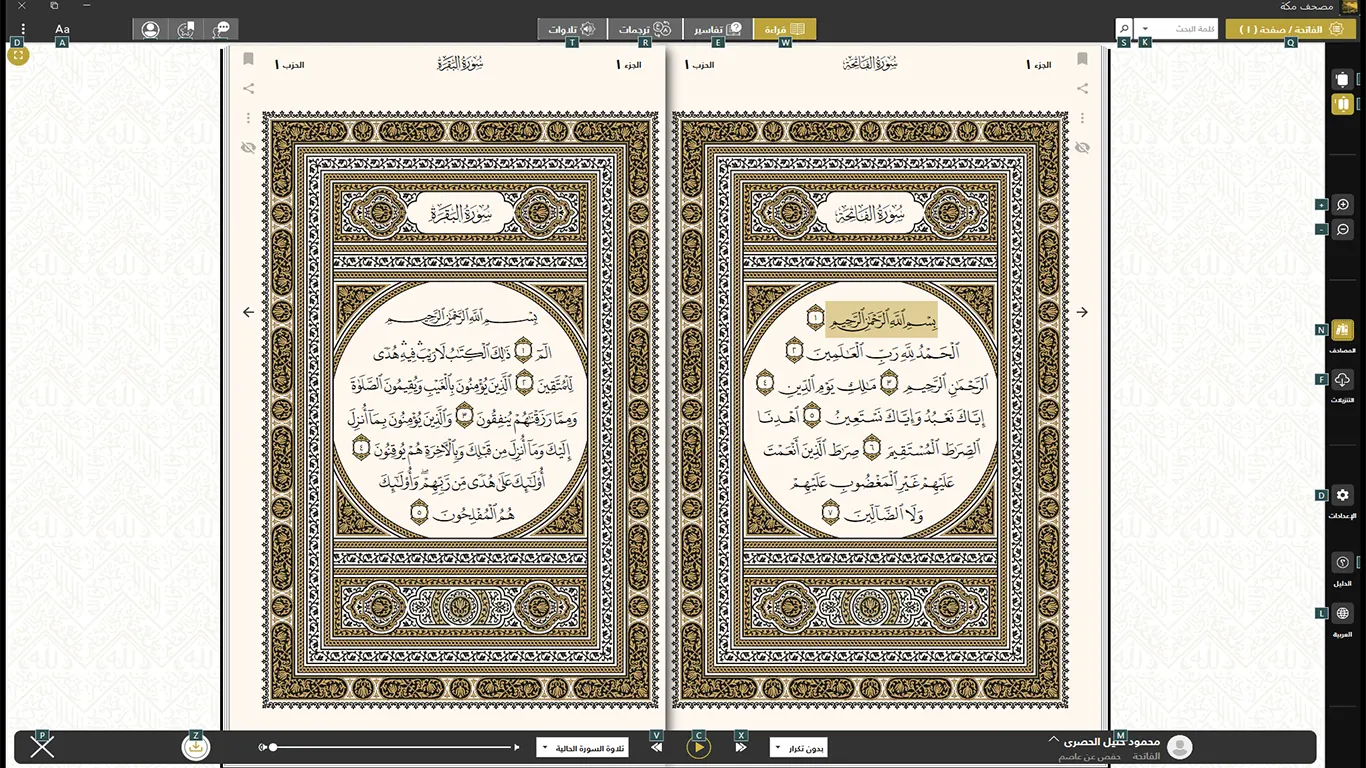 Mushaf Makkah
Mushaf Makkah Windows software with advanced features
Watch video
Software Features
Multilingual Interface
The software interface can be browsed in the world's most famous languages
Different Presentation of the Quran
One page, or two-page view (like the physical Quran), with horizontal and vertical flipping of the pages.
More than One Narration
Three publications of Mushaf Madina in Hafs from Asim accent narration, in addition to Warsh, Doori, Quran Indonesia, IndoPak, and others.
Interpretations
A comprehensive library of more than 45 books of interpretations of the Quran with unique features like verse by verse presentation, possibility of comparing various interpretations for each verse, sorting the books by their authored date, and more.
Translations of meanings of the Quran
Authentic translations of meanings of the Quran in world languages
Listen to Recitations
Listen to Quran recitations by more than 150 famous reciters, with the ability to filter the recitations by their narration.
Advanced Audio Player
The audio player has advanced features like repeating verses, and next and previous chapter recitation.
Repetition and Memorization
The possibility to set a desired number of repetitions for verses during recitations to help learning and memorization.
Memorization Test
The ability to hide the verses so that users may test their memorization in an easy and elegant way.
Search
A quick and accurate search feature to find words in the verses, interpretations, translations, and other Quranic science books, with the ability to save the search results, print or share them with others.
Index
The ability to present the Quran by verse, surah, part, quarter and page, and to view the list of interpretations, authors, reciters, narrations and types of recitations.
Copy and Share
Copy or share verses, interpretations and translations, or quote part of them, with or without diacritics, in the Ottomani script and Hafs font, or simple script.
Print
A special feature for printing so that texts, verses and notes can be printed.
Notes and Contemplations
Add notes to verses, interpretations and translations.
Bookmarks and Favorites
Add bookmarks to verses for future reference, or add them to favorites.
Page Zoom
Increase or decrease size of the verses to increase accessibility.
Offline Access
Download recitations and listen to them later when there is no access to the Internet.
Keyboard Shortcuts
Support for keyboard shortcuts to quickly access features of the application.
Synchronization
The ability to sync favourites, comments and other user activities between different devices